The day after the house concert was Friday, June 23rd, and Che had helped get me booked at a really nice restaurant called Harley & Bucks, which was located in historic downtown Ogden. I didn't realize until we got there that night that it was right across the street from the old Egyptian Theater that I had played at several years ago, as a finalist in a songwriting contest sponsored by the Salt Lake City radio station,     K R C L .  That was kind of a cool surprise.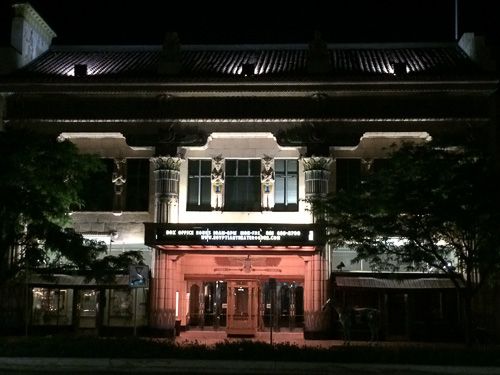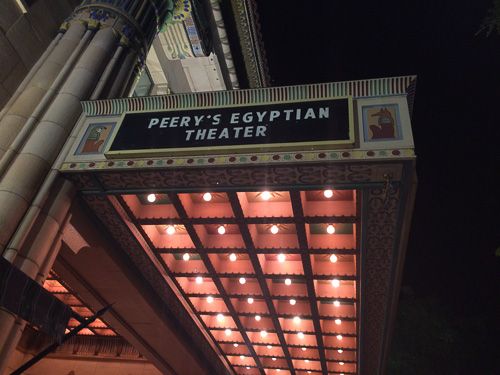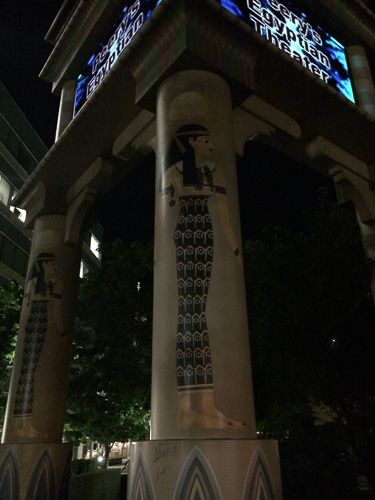 Earlier that day, Che was nice enough to take Cuz Karen and me around for a bit of sight-seeing. Utah sure is beautiful! (Huge thanks again, Che, for everything! You rock!)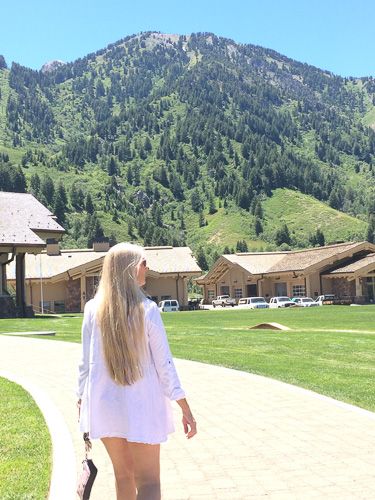 Che and the beautiful Utah mountains!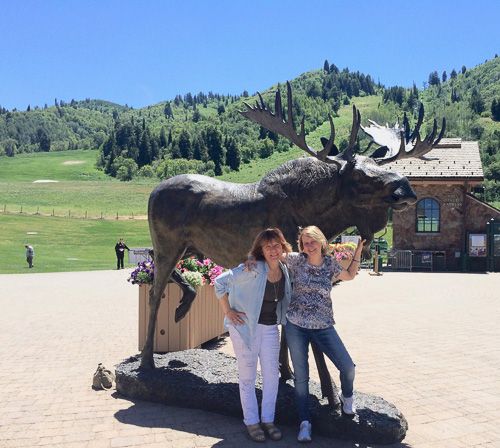 Me and Cuz Karen!
That night . . . Harley & Buck's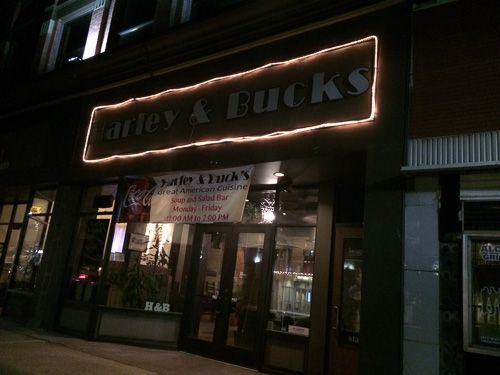 It was a great night! We only had one setback, as I recall. Do you believe we had to call AAA! When we were packing up the equipment at the end of the night, I opened the trunk and put a speaker in, laid my keys down for a second, and then slammed down the trunk-lid. Whoops! My keys were in there!!! D'oh! So, we waited for the guy from AAA to come and walked around the pretty little town, in the meantime. Oh well. Got a little more sight-seeing in. Thank goodness they have AAA in Utah, that's all I can say! :)
Next stop---The Blue Coyote . . .