Well, the day had come. The House Concert at my friend, Che's, was that night! And I was really looking forward to it! Was well-rested and preparing for that evening. Che had singer/songwriter, Kyle Hicks, open for me and everyone really enjoyed him very much.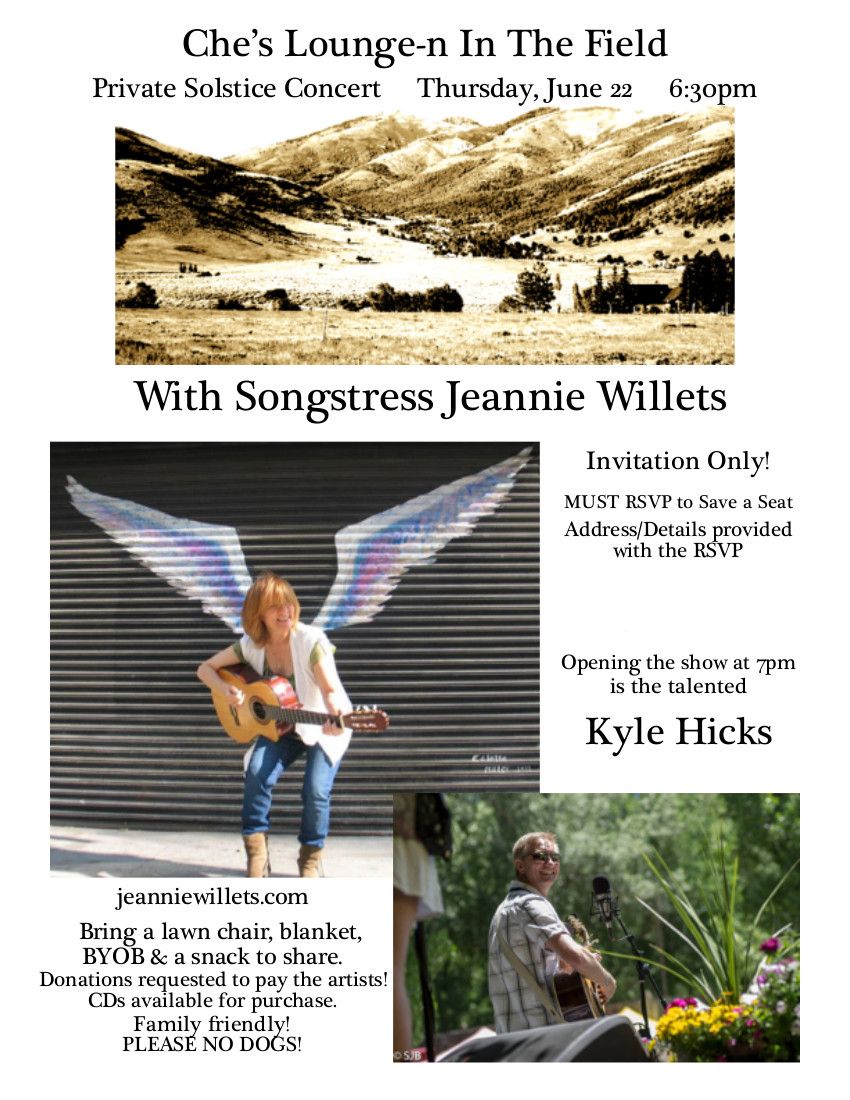 And, finally, it was time for me to hit the stage. So Che walked onto it and introduced me...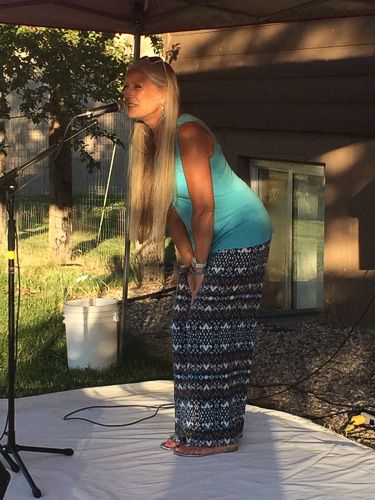 I took a deep breath, took my position on the stage, and started off my part of the concert with the title cut of my new album, "Souls Of Love". I think they liked it.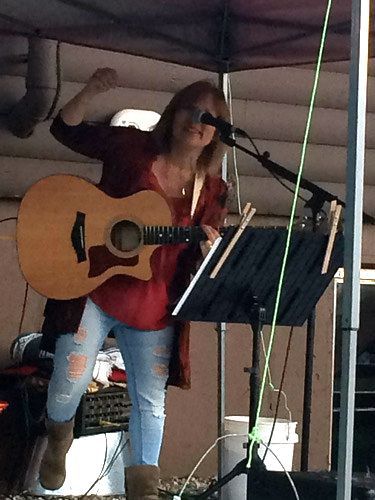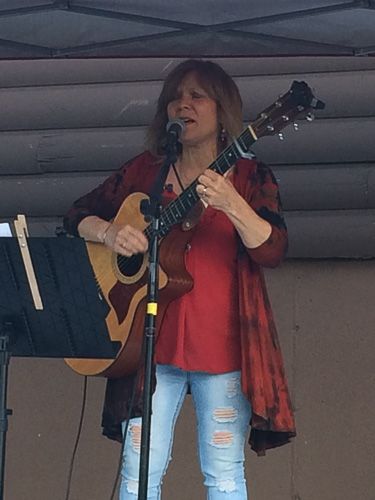 Listening audiences are so awesome. What I love about house concerts: there are no loud coffee machines or TV screens all over the walls, or people talking loud, like in bars. No. It's a CONCERT. They are only there to hear the music. Yes!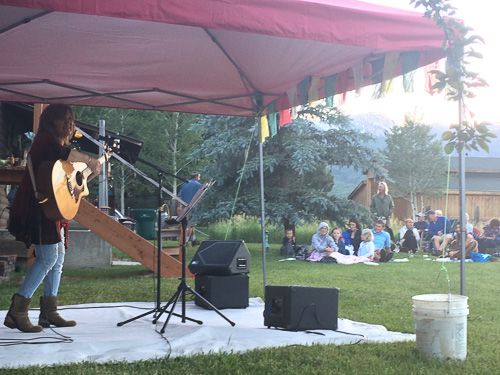 And we were definitely having a good time!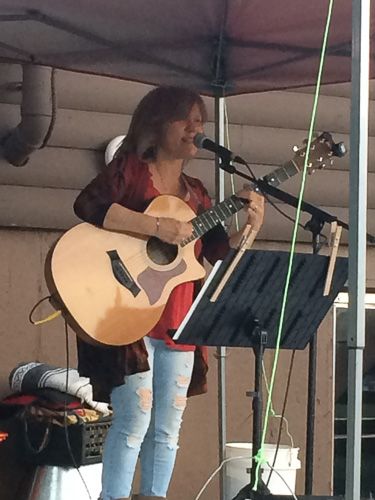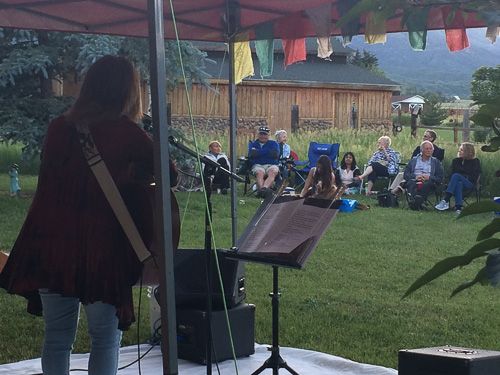 The lovely surroundings added a wonderful charm to the whole experience. Utah is SO beautiful!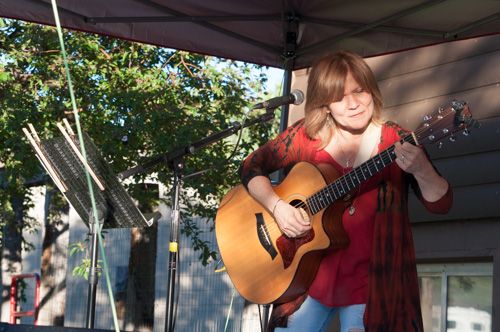 It was great to get out of L.A. for a while and meet new fans on the road and share some music with my new friends in Ogden, Utah! I had heard that the people of Utah were very appreciative of 'live" new music and now I know I heard right!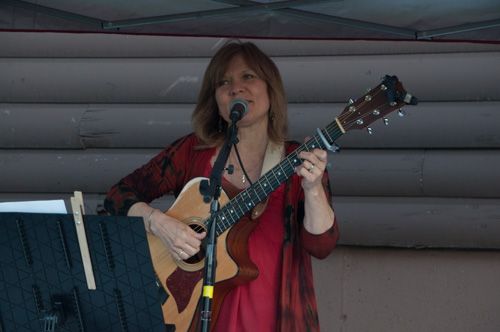 I felt VERY welcomed! Thanks, Utah!
But, before I knew it, the night flew by and it was over.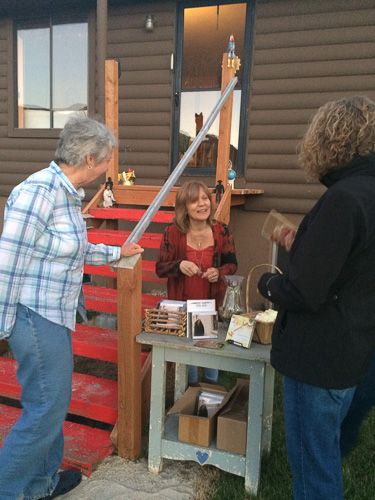 Here I am, talking to some new fans and selling and signing some CD's. I know that, at least one of these women's names is "Shelly". (Lol! If she reads this, I think she will laugh! There was a joke that night regarding someone named Shelly.) ;)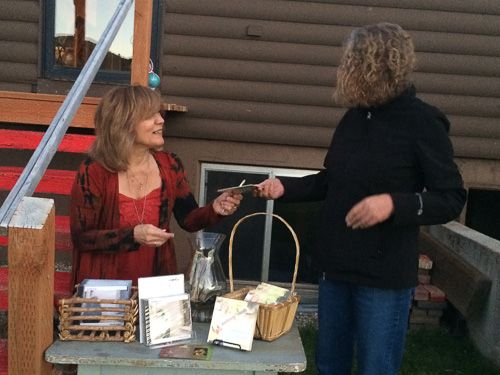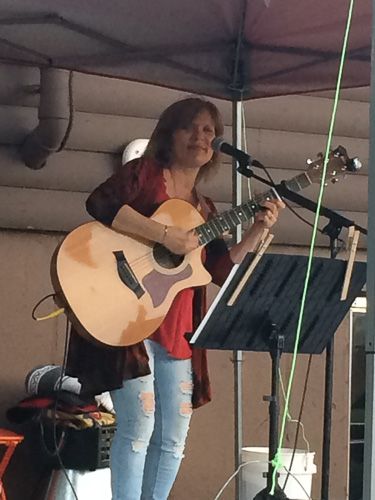 All in all, it was a very fun night! Thank you again, Che, for having me and for all of your help! You're one awesome lady! And I am so grateful to my darlin' cuz Karen for taking all of the great pictures and videos! Thanks so much, Cuz!
(By the way, some videos coming soon!)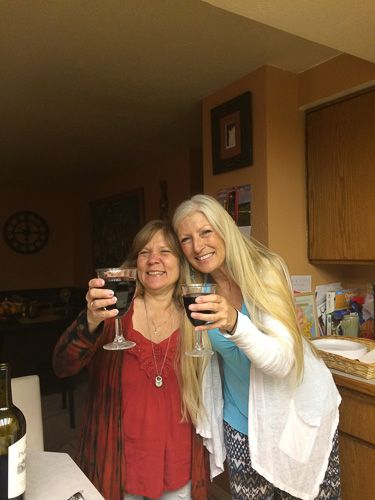 A really fun and successful night so, of course, we had to toast! Thanks, everybody! I would do this again! :)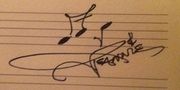 (All photography by Karen Schiltz.)